Stainless Steel J Patti
---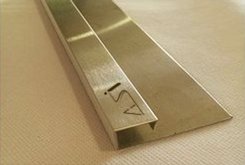 Additional Details
Brand

: MSI

Material

: 304/316 Stainless Steel or Aluminium.

Size

: From 6mm to 100mm.

Color

: Gold, Rose Gold, Black, Bronze etc.

Shape

: Can be customized

Patterns

:None

Application

:For wall, ceiling, or floor decorative purpose where requires beauty and strength.

MTC

: Available according to the request.

Sticker

: Neutral Sticker

Kindly reminds

: Remove the protective film after the installation
Keep the surface with clean water and soft things Use mild glue to fix it.